Hi Astrotorical -- we are excited to have Batfink wiki as part of the Wikia community!
Starting a new wiki can be a big job, but don't worry, the Wikia Community Team is here to help! We have put together a few guides to getting started. They say imitation is the best form of flattery so absolutely check out other wikis on Wikia for ideas on layout, ways to organize your content, etc. We are all one big family at Wikia and the most important thing is to have fun!
Our guide to Getting Started gives you 5 things you can do right now to set your wiki up for success
We also put together some Advice On Starting a Wiki which provides a more a in-depth look at some of the important things you should consider when building a wiki
If you are new to wikis in general than we recommend checking our new user FAQ
If you need help (which trust me we ALL do) you can access our full in-depth help at Help Wikia, or email us through our contact form.
Now, go edit! We look forward to seeing this project thrive!
Best wishes, Catherine Munro
Hi Astrotorical, I'm Eulalia, a Wikia Entertainment Helper. I just wanted to congratulate you on the new wiki, and tell you that if you have any questions, feel free to ask! Good luck with the wiki!--Eulalia Tlk 16:38, 7 October 2008 (UTC)
Admin Request
Edit
No one here is really active, and I want to help the wiki. Could I become a Bureaucrat?
Lo Nathan nice auto message
Edit
Lo admin guy whose name escapes me but thnx 4 letting me send u stuff so look 4ward to spendin time on this at ome so aniway ty 4 that so bai
Just thought you'd like to know, I made a lot of edits to the wiki, by adding images, articles, and videos (the videos added are all episodes I was able to find on Youtube)
So I thought you might want to look over the additions to make sure I didn't mess up or anything.
Thanks and bye!
PyroGothNerd (talk) 01:40, March 14, 2014 (UTC)
I just wanted to suggest a background image for the wiki . I made it so at full size it is large enough to take up the whole page. You just download the picture, go under the theme designer (
http://batfink.wikia.com/wiki/Special:ThemeDesigner
), select "Customize", upload your copy of the file, and from there I would suggest the "fixed" setting, and then mess with the transparency so that it's visible.
Example: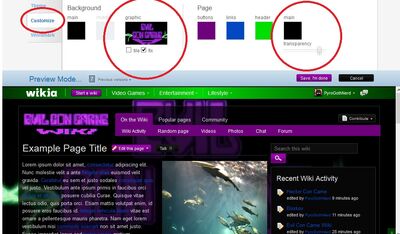 That's all. Just thought this wiki could use a little more decor. PyroGothNerd (talk) 19:27, September 16, 2014 (UTC)